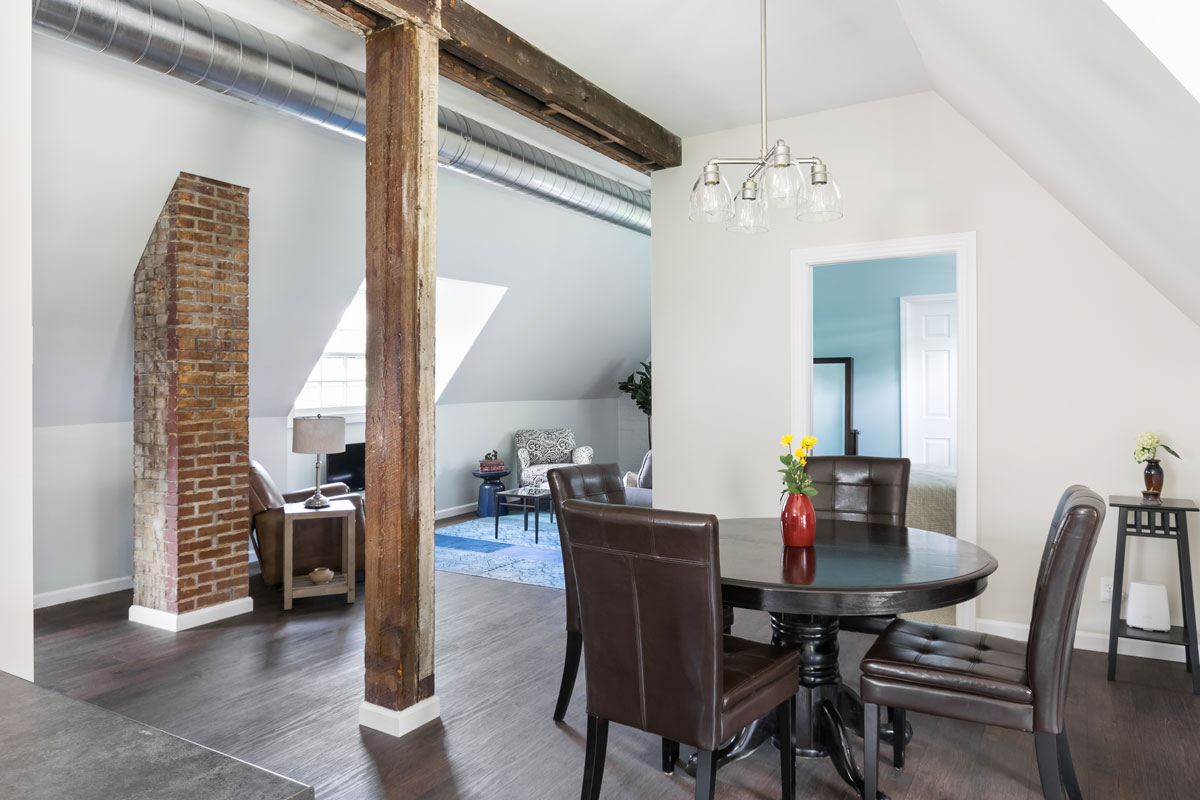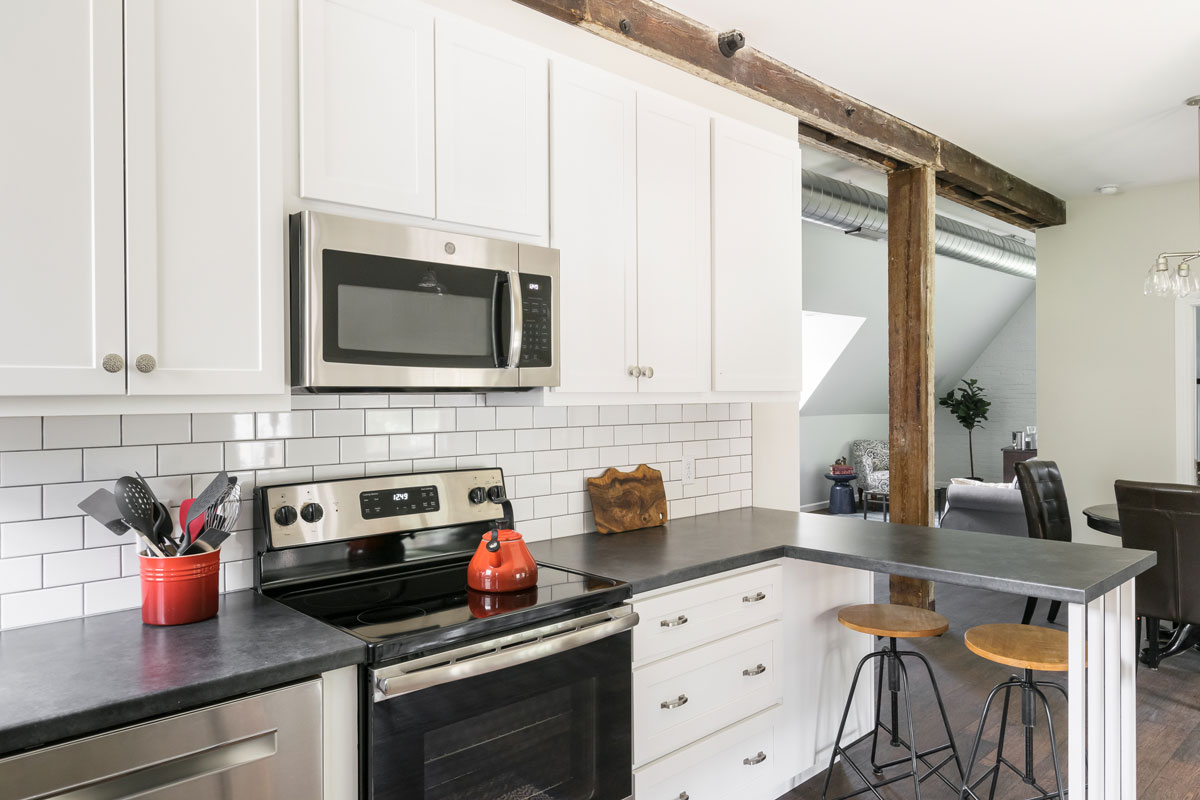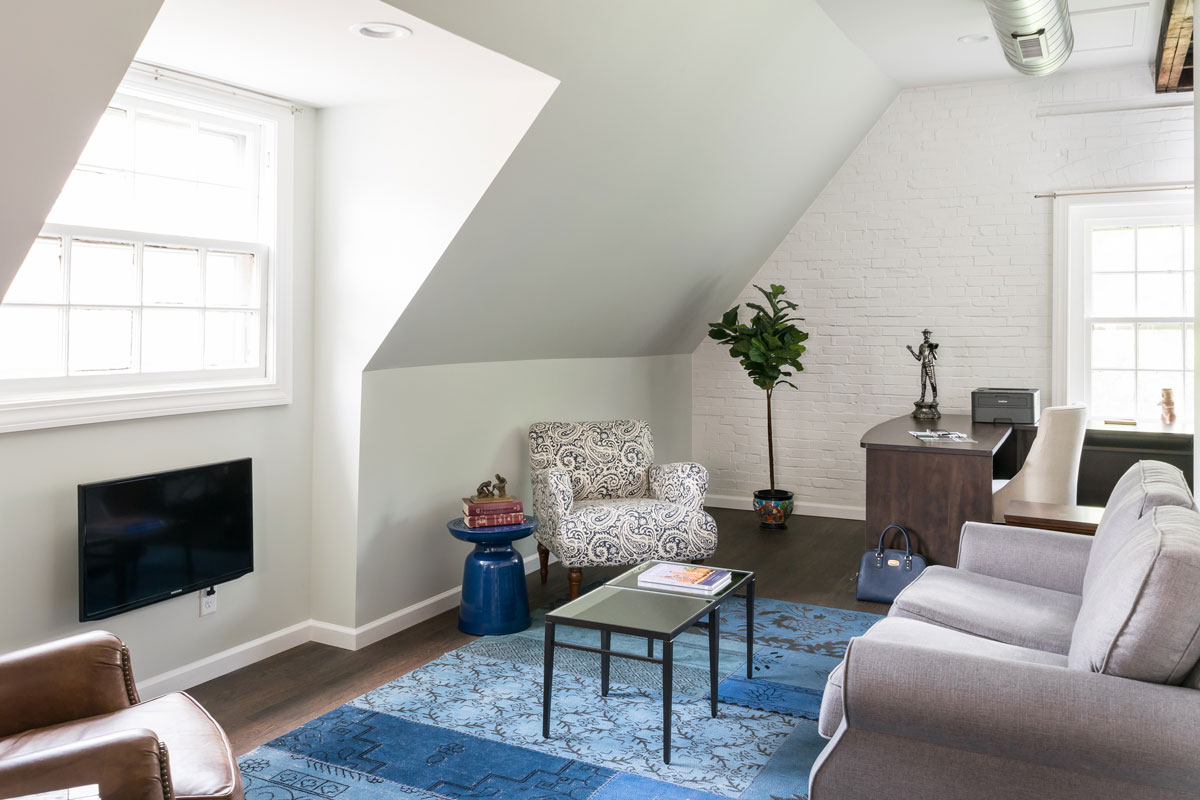 Missouri, 2018
DESIGNER:
Rochelle McAvin
PHOTOGRAPHER:
Karen Palmer Photography
Our client recently retired and moved to Saint Louis to be closer to her family. We transformed a forgotten about second floor into a cozy, carriage house retreat. Prior to remodeling, the space captured no natural light. We gutted the existing floor plan and started from scratch to let the natural light in and preserve the original, 125 years old, windows. The brick was covered in layers of dilapidated paneling; we exposed the original building materials and they added an enchanting texture and authentic character to the space.
The newel post on the staircase was a find! It was attached to the pulley that would bring the hay up to the loft in the 1800's. We kept all the existing beams to highlight the era and exposed the new duct work to bring in the vintage vibe.
We were able to add every modern amenity including a second floor laundry and a master bedroom complete with a walk in closet!
This home and the accompanying classic carriage house are true snapshots into Saint Louis history. We consider it a privilege to work with the homeowners and preserve this piece of the past!