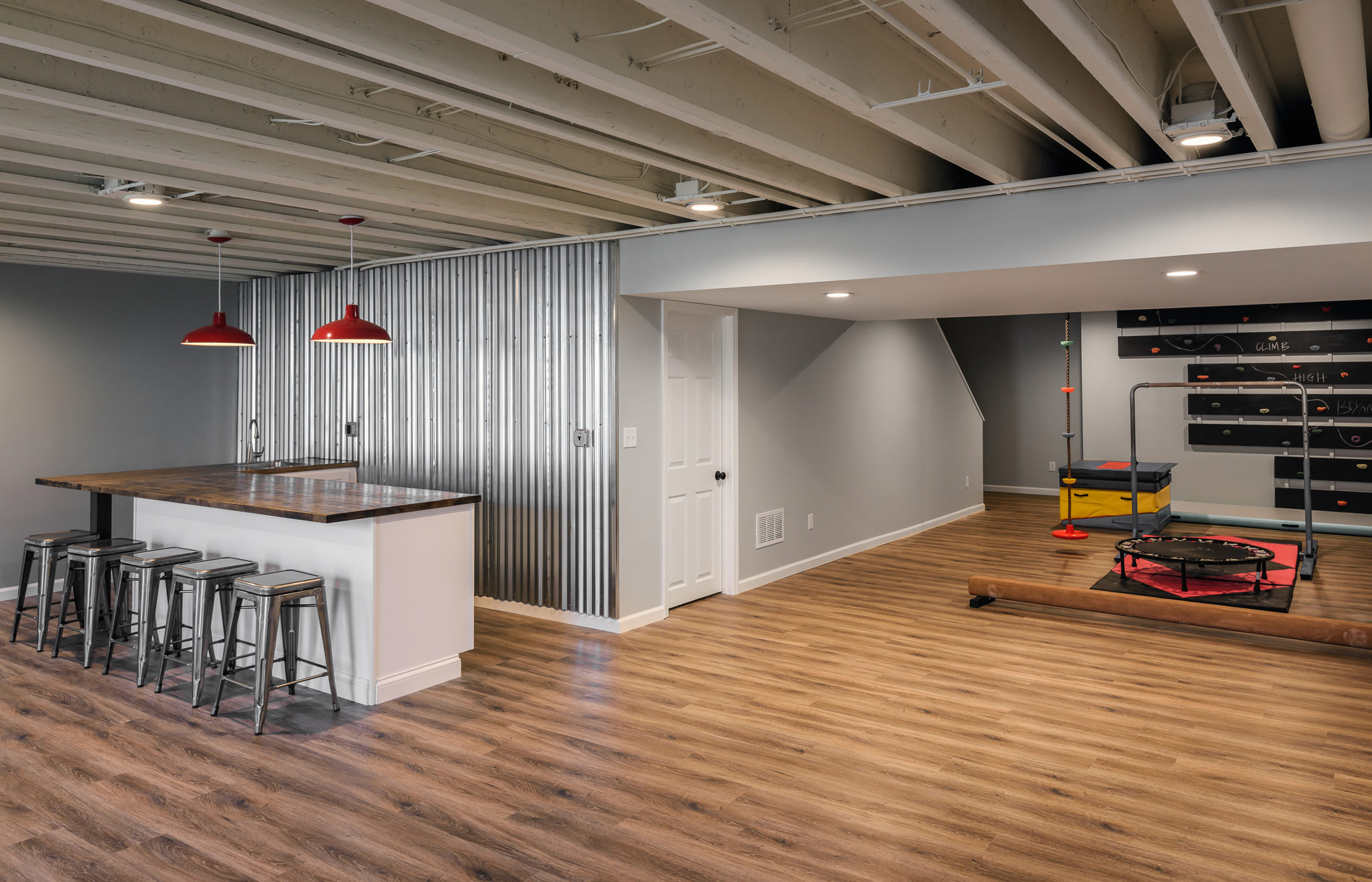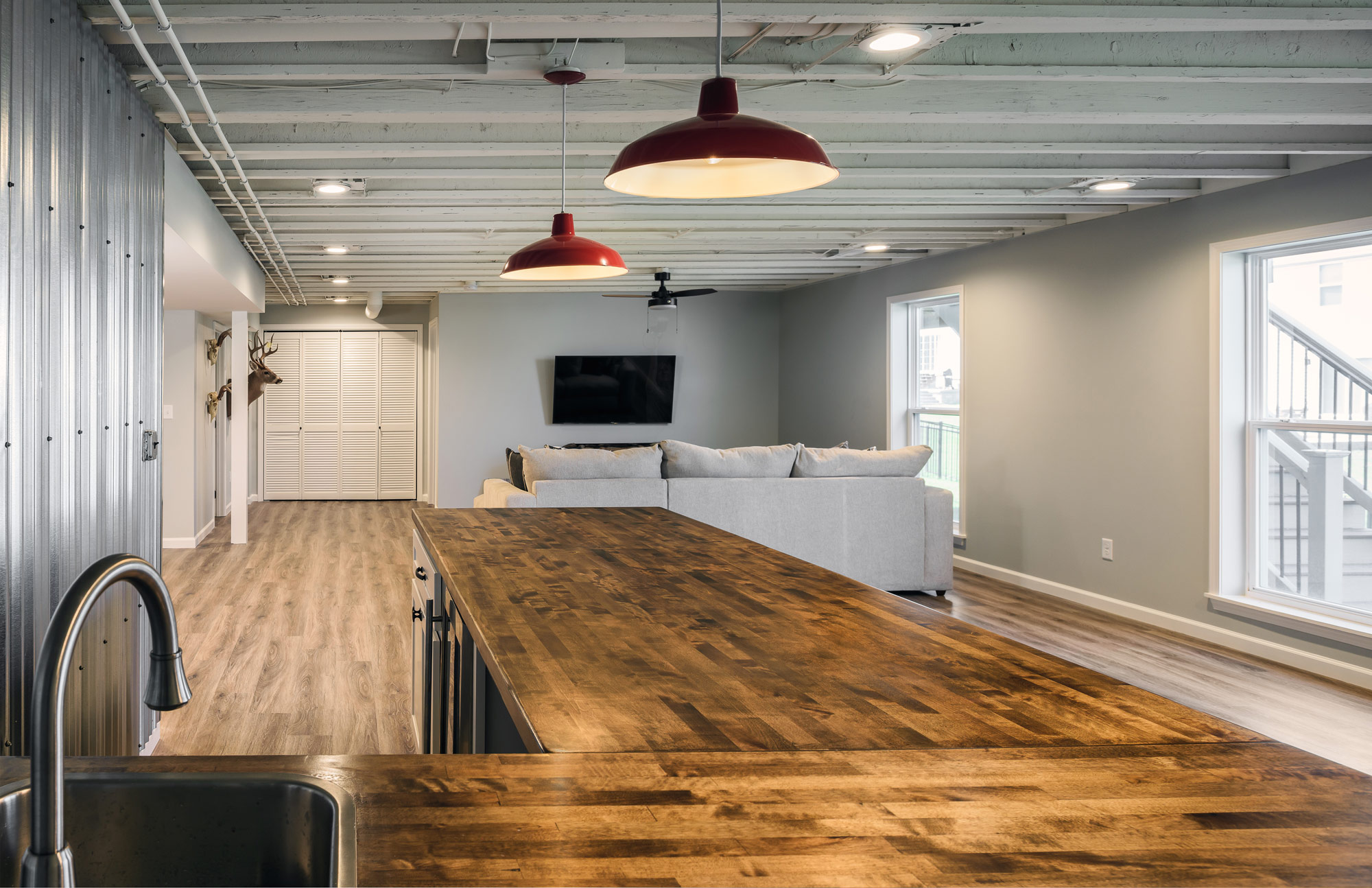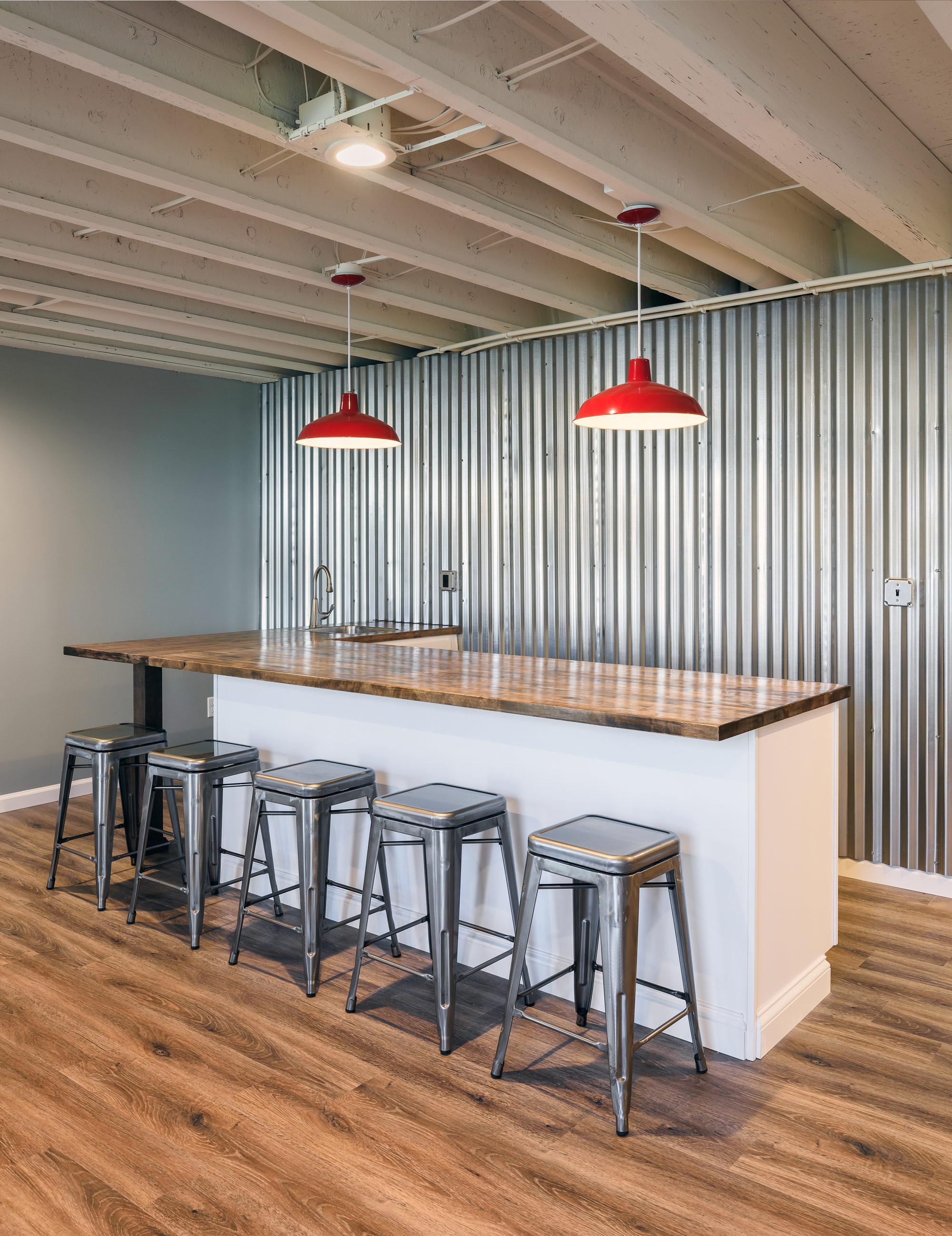 Designers:
Rochelle McAvin
Photography:
Karen Palmer
Our client's basement was ready to be finished. High ceilings and an expansive floor plan made it perfect for a fun entertaining space and built in gym for the kids.
We started by making sure there was enough room for their daughter's gymnastics and a place to run! An open ceiling allowed us to integrate built in monkey bars for practice and a climbing wall completed the cool kids gym.
A galvanized metal wall highlights the wet bar, housing a convenient, built in undercounter beverage center, a microwave, and plenty of room for parties.
What you don't see is the is the client's concealed archery range - perfect for practicing when the kids aren't downstairs!
Family and friends can stay in the new guest suite- coupled with a cozy sectional for movie nights.
The result is a bright and welcoming basement - ready to entertain!